Getting Settled in Berlin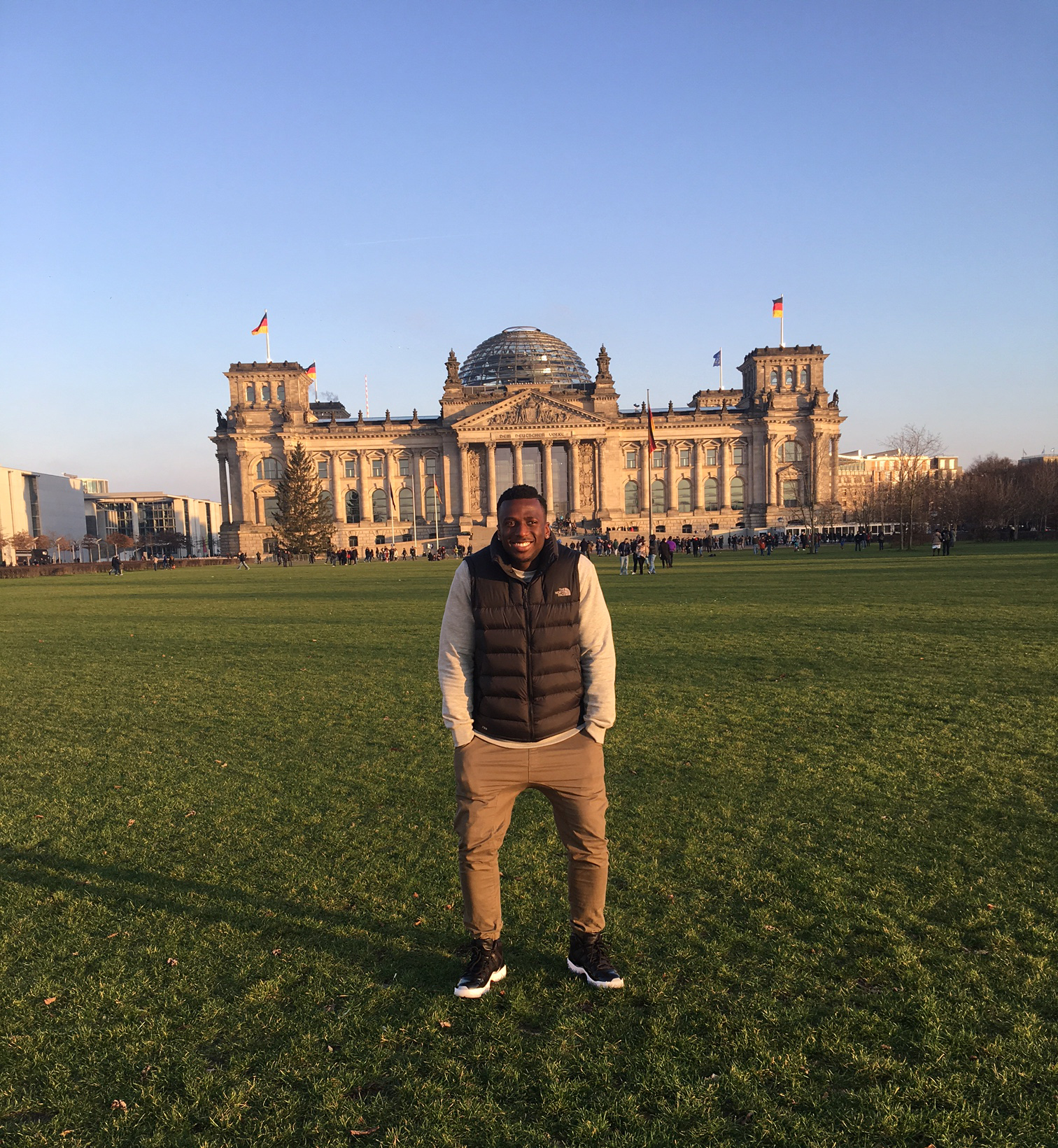 The Intro
The Visa Process is, quite simply explained, a seemingly Sisyphean task. Yet, not impossible if you just have the patience and figure out the system. There is a process you need to go through to obtain a visa and a work or residence permit here, and it is not easy. But your language school (Kapitel Zwei Berlin) will help you to understand the German system.
Also, no matter who you go to you will get a semi-similar (but mostly different) type of advice about how to go about the process. So, basically you can see where I'm coming from or what I mean when I say it's tough. Here's a few main things you need if you want to be a working resident in this beautiful country:
Residence or Apartment registered
Job Offer
Bank Account
Valid Passport
Meeting with "Ausländerbehörde"
The funny part is, in Germany, you need the apartment, a bank account, and a job offer to even be considered for residency permit. And they are super strict about it too. You have to have all your stuff together in 3 months (which is tough, considering how intertwined the process is). The hardest part, most times, is getting a bank account;  which normally you don't get until you have a job offer; which normally employers don't give unless you have a work permit; which normally you can't get without a registered apartment; which normally a landlord won't give to you if you don't have a bank account. So, the only viable way to win here is to beat the system somehow. This is how the process went for my girlfriend and I moving from the States.
German Residency Process
First step: Bank. We walked into a bank, just because it looked cool and pretty fancy, and we asked the front desk lady if she spoke English: "Nein" was the answer. So, we think to ourselves: "Well, great Germany is going to be fun." But just as we are ready to give up there came Jessica! "Yes, I speak English, aber nur ein bisschen." So we worked with Jessica just to see what we need to open a bank account and she asked: "Would you like to open one right now?" "Yes, please!" How often do you get this lucky? So right then and there she walked us through the steps and we left that place with a fully functional bank account and debit cards!
First (Temporary) Apartment at Prenzlauer Allee
So, after we moved out from an apartment on Greifswalder Straße, we decided we didn't want to move into a hostel until we found a place. So, we searched for a temporary place that we could rent for 3 weeks or so until we could figure out another plan for the beginning of the next year. The hardest part is that we needed this thing called a SCHUFA reference which is a credit check landlords use to see, if they want to rent to you. Guess what? Of course we didn't have one! You have to have contracts, debt, all kinds of things to even have one of these things. All of which we didn't have.
Anyhow, we ended up finding an apartment to rent for 3 weeks as a sublet from a really cool lady named Ingrid. She speaks English, but has forgotten a lot of it since moving back to Germany from America. Luckily, she was willing to sublease to us so the place was ours for the few weeks. Everything was great until we figured out one major shortcoming: There was no Wi-fi! We signed up for this service, which was quite expensive for the time period, but necessary.  And that wasn't our only issue at the time. The biggest thing was figuring out if we could finally register in this apartment so we could make progress towards getting our visas. So, we're headed to the Bürgeramt in the wee hours of the morning to try and test our luck.
The next morning, we went to the Bürgeramt on Frankfurter Tor on a very rainy morning. We got in and talked to the front desk person; he does not speak a hint of English. Also, he tells us there is a form that needs to be filled out by landlord before we can even wait. So, it was safe to say, it did not look like it was happening that day!
But we followed instruction and sent the document to her to fill out. We tried our luck again at the end of the week, at a different Bürgeramt, which turned out successful! Although their website it mentioned by appointment only, we walked in, got our number and were in there like swimwear. They let us register we were then one step closer to the goal.
Ausländerbehörde
The big day has come, the official appointment with the big dogs. My girlfriend and I have already been turned away once before. Brutally. So, we came back "mit Termin" and had everything in our binder so we're looking official. 2 hours later, my girlfriend got her freelance! She's set for 2 years!  However, I got turned away so now the game is on: Can Madu obtain a visa before the February 15th expiration date? Not for a few weeks. I tried about 6 or 7 different times before I was finally approved; that is, between January 12th and February 15th. This includes times trying to get the process started, times to check on the approval status, and luckily, the time to pick up my visa. Just a day or two before my Tourist Visa's expiration, I walked in the office and the employee asks: "Herr Cole? Arbeiten Sie bei Apple?" I asked: "Ja, klar!" He: "Nehmen Sie Platz, bitte." And that was it. I got my visa right then and there. I was so happy, that I almost started laughing hysterically. Nevertheless, my visa was in hand and I can live here for 3 years! My only advice in becoming a EU resident? Patience! You need to have a lot of it. In most cases, I would say you should just trust the process, however, in this case, you have to be proactive and essentially. Looking back on those 3 months, I definitely remember the range of emotions felt throughout the process. However, I am extremely glad my girlfriend and I decided to preserve and, thankfully, get our visas.
Do you want to learn German successfully?