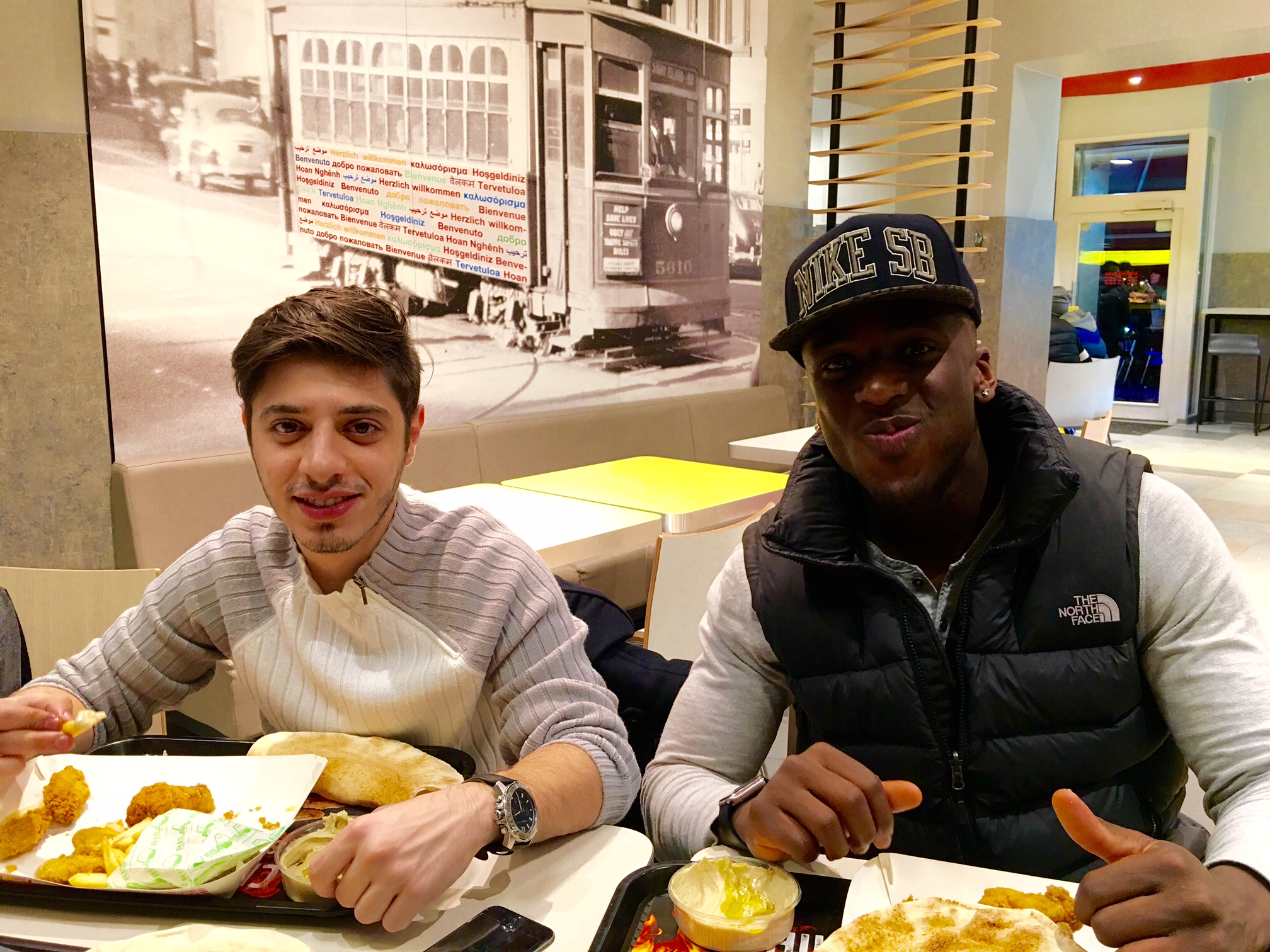 So, as a former US Division I athlete and a self-proclaimed "growing boy," and someone who really pays attention to fitness, you can probably guess what my favorite past time is: Food. And not just food itself, but eating it as well. I am well known to eat up a storm and have often been accused of being a Serial Snacker. Luckily, in Berlin, just like at home in California, there are an abundance of food options across the city. And every craving you may ever have can be taken care of here. (Except Mexican*** or even Taco Bell for my fellow Americans out there; but there are some "place-holders" some may claim.) Nothing beats a €3 Kebab or Shawarma after a late night of partying (or even just for lazy dinner). Or only spending two or three Euros on an extremely well prepared Italian dish after discounts provided from your employer. Here you can have extremely cheap dinner for two, enjoy restaurants where Chefs, Managers, and Kitchen staff take extreme pride in their establishments, its environment, and their customer's opinions. The only problem is: there's simply just too many options to choose from! I have already tried and enjoyed, or have found through research on various "must-eat in Berlin" websites. Here you will find a short overview:
For German dishes you can go to nearly every district. There will be lots of old and traditional pubs and restaurants which offer a savoury meal like Bulette, which is a meat ball and a local speciality in Berlin. But the cuisine is Berlin is very international and you need to stroll around to find other places to eat. In the district of Wedding you will find some African restaurants. In Neukölln there are places where you can eat Arab food like Hummus or Kebab. You think you find proper Burgers at McDonald's? No way! There are lots of great burger restaurants in every part of this city and the chefs make them with love. Since a lot of Italian people came to Germany in the 70ers, you will find various pizza and pasta restaurant. But no worries, there a re several Indian, Mexican or Spanish restaurants, too.
Do you want to learn German successfully?