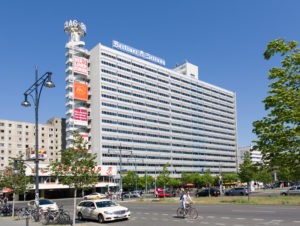 Do you have any unanswered questions regarding the language courses in Berlin? Feel free to contact us through the following channels.
E-Mail: berlin(at)kapitel-zwei.de
Telefon: +49 (0) 30 – 95 62 53 21
Our office opening times
Monday – Thursday:
8.30 am – 12:30 pm
1:30 pm – 7.00 pm
Friday:
Public transport
metro: U2, U5, U8
urban railway/ S-Bahn: S3, S5, S7, S75
train: RE1, RE2, RE7, RB14
tram: M2 S+U Alexanderplatz/Dircksenstraße, M4, M5, M6 S+U Alexanderplatz/Gontardstraße
bus: M48, TXL, 100, 200, 248, N42, N5, N8, N65 Alexanderplatz/ Memhardstraße
More information on tickets and all connections can be found here.
Close to universities
From S+U station "Alexanderplatz" you can reach your university comfortably
Close to libriaries
For our ambitious readers, there are two large public libraries