Intensive German Course in Berlin – from € 222
A1 | A2 | B1 | B2 | C1 | C2

From now on Kapitel Zwei Berlin offers all German courses and exam preparations
This page will give you all the information about our school program in online lessons.
If you want to take lessons in a real/actual classroom, click here.
If you are looking for the ideal intensive German course to learn German intensively in Berlin, then come to Kapitel Zwei! You will make great progress for low prices when learning German according to the European Framework of Reference for Languages.
In order to develop your German in all areas (such as conversation, grammar, vocabulary, listening, and writing), we learn in small groups. This gives you the chance to speak often, be corrected, expand your vocabulary and to discuss exercises.
German according to the European Framework of Reference for Languages
After completing your German course you will receive a certificate free of charge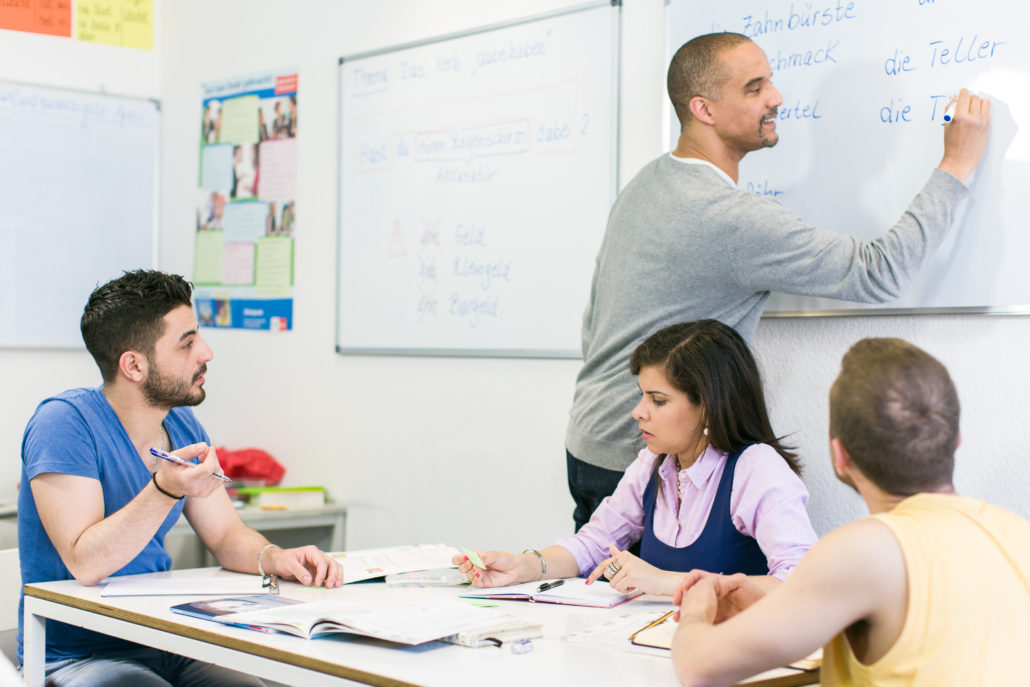 Learn German in Berlin with "Kapitel Zwei, German language school" centrally located between Heinrich-Heine-Straße (U8) and Märkisches Museum (U2)
Intensive German course in Berlin at a glance