All events are cancelled to prevent coronavirus spread
Get2gether – Bar Kleiner Bruder – Prenzlauer Allee
Make friends in Berlin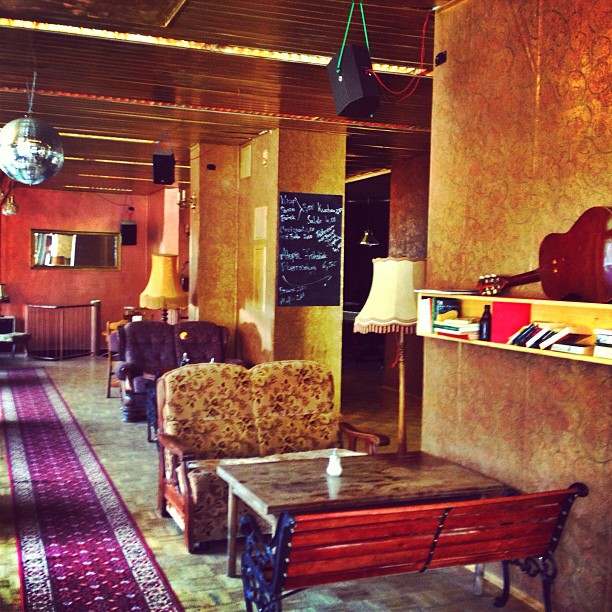 On Thursday, March 12th 2020, we will meet at 7:30 pm at Kleiner Bruder (little brother), Prenzlauer Allee 185, Berlin-Prenzlauer Berg.
Kleiner Bruder , "The little brother" is in fact the little brother of Atopia Cafe. Atopia, like Kleiner Bruder, is a great café at day time and turns into a cozy bar at night. Especially the old furniture makes this bar very interesting and the atmosphere is always very relaxed. Just a perfect place after a week of studying after a long day at your German language school.
This is a non-smoking bar. So, we won't get annoyed while having a conversation in German. This bar is quite big. So, everybody will find a nice place to stay.
Bring your friend with you or come alone! No admission fee.
Kleiner Bruder is only half an hour away from your German language school (by subway and tram). So, zack zack – come there.
Kapitel Zwei is looking forward to you!
Registration – Costs – Meeting Point
Registration:
For the regular's table with your German language school you don't need to register.
Costs:
Admission is free. Drinks are subject to a charge.
Meeting point:
We meet on Thursday, March 12th at 19:30 at the bar Kleiner Bruder, Prenzlauer Allee 185, 10405 Berlin, Germany.
Do you want to learn German successfully?