Learn German with in-house training courses in Berlin with Kapitel Zwei.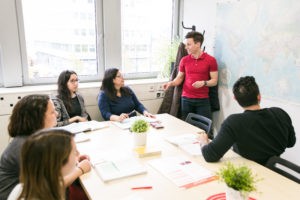 German courses for companies in Berlin | in-house
Are you looking for the right German course for your employees, colleagues or even for your boss?
Kapitel Zwei offers German courses directly at your head office or at the language school's seat. Due to that, it is not only that you learn the German language, but you also get to know new people outside your work.