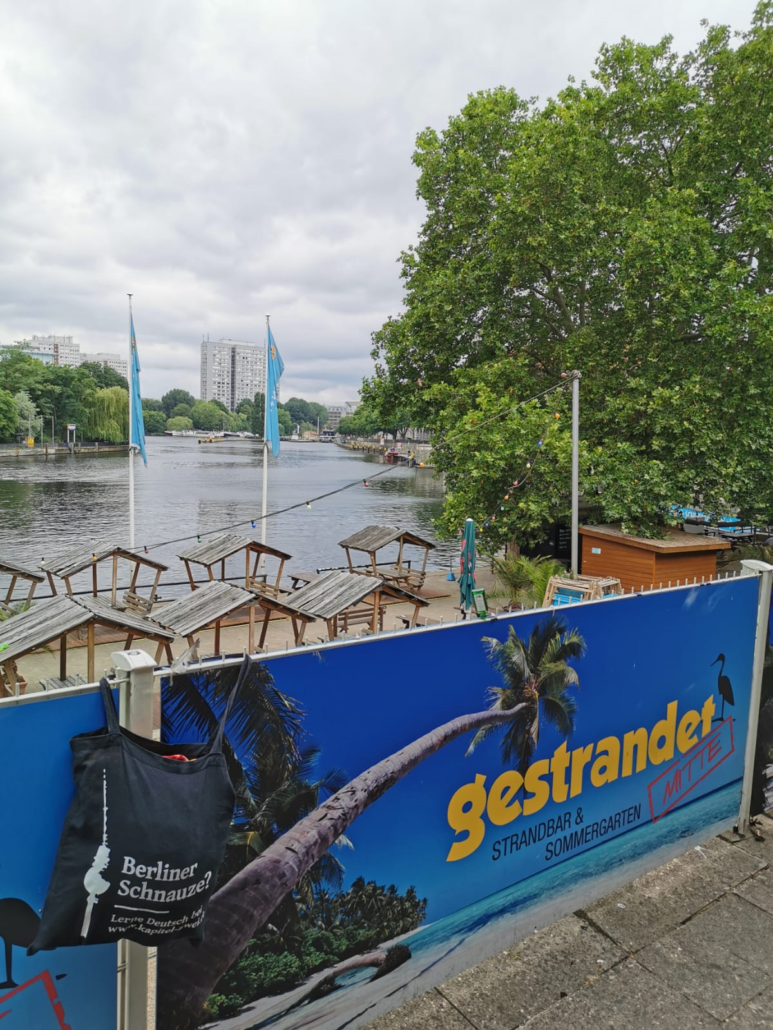 Chilling out by the water with friends and a few drinks
Get2gether – Beach bar – Relax with Kapitel Zwei
The first event after the Corona break can take place! Yeah. What's better than spending the summer evenings outdoors but with social distancing – and delicious drinks, a beautiful view of the Spree, a beautiful sunset, with great international people, exciting life stories, lots of humour and a sometimes good-humoured bartender?! Experience the true Berlin friendliness and find friends for life among the students of Kapitel Zwei!
On Thursday, the 9th July, we will meet under the open sky, from 8pm in the bar "Gestrandet Mitte" directly situated at the banks of the Spree opposite your German language school. That's only 6 minutes walk away from Kapitel Zwei.
The bar is one of the last "beach bars" in Berlin. We can relax on sun loungers or chill out on the stairs and enjoy the lounge music. In the evening there is a small campfire and cocktails. Beverages are paid by yourself.
Come alone or with friends! If it rains, the Stammtisch will not take place open air but we will look for an alternative for another day.
To a nice evening with you! Your Kapitel Zwei Team
Do you want to learn German successfully?